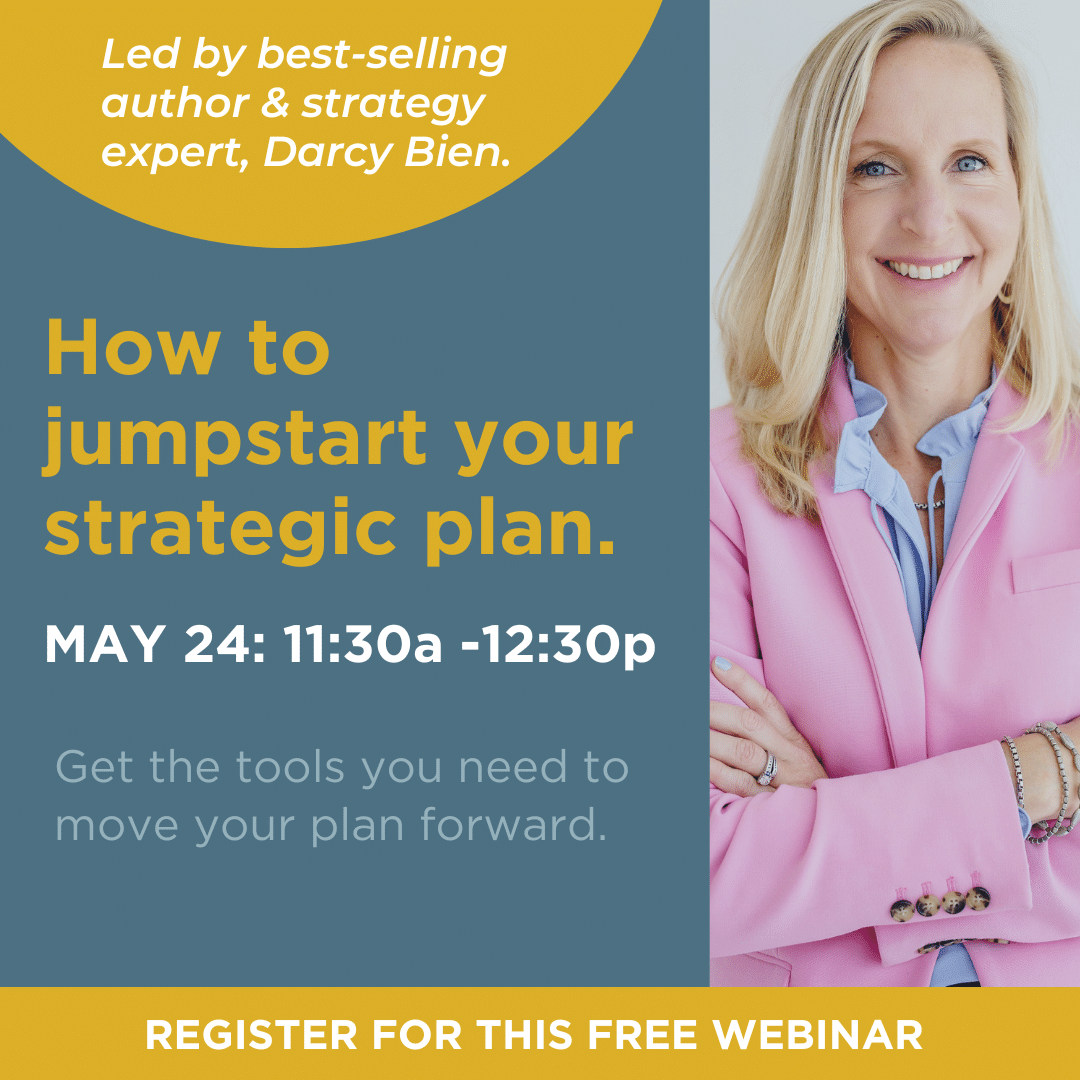 HOW TO JUMPSTART YOUR STRATEGIC PLAN
Does your Strategic Plan need CPR? Join us for a free webinar led by best-selling author and strategy expert, Darcy Bien, and bring it back to life.

Learn how to utilize the Strategic Planning Audit with your team to assess what is working and not working
Benchmark other companies and see how your company is doing
Learn the top 3 "normal" gaps in the strategic planning process and how to close them.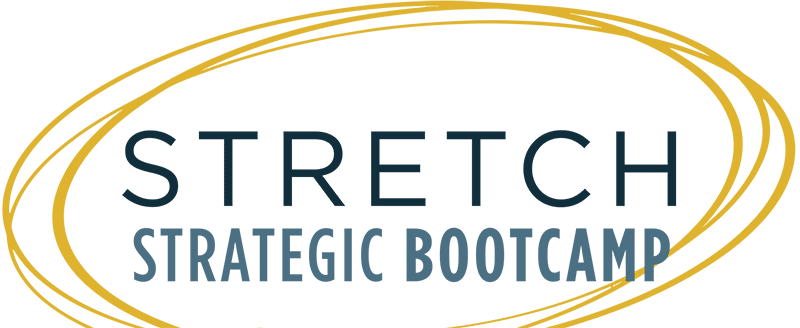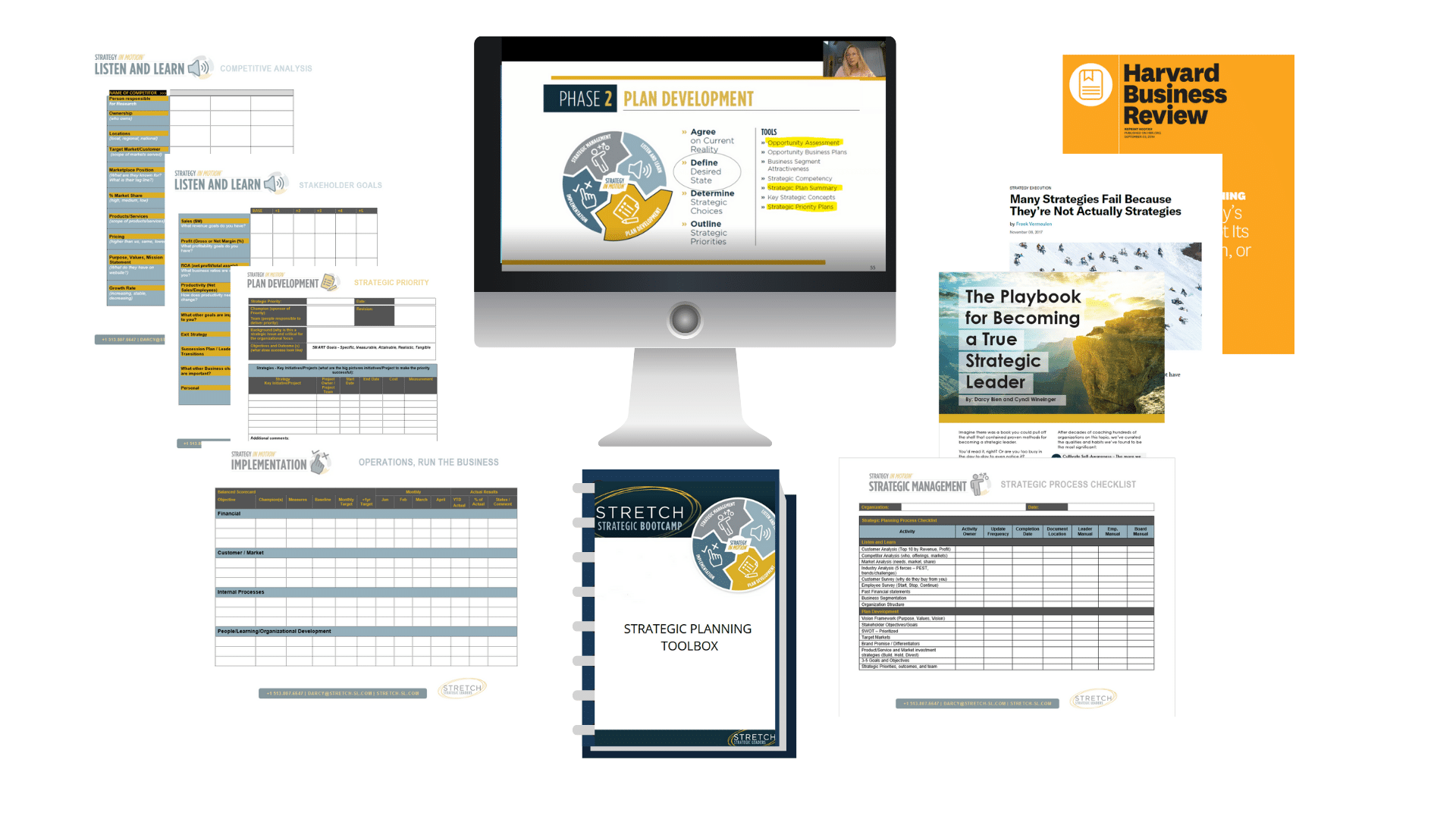 FLEXIBLE ONLINE FORMAT
Kickstart your Strategic planning! Learn the skills you need to strategically grow your business, team or department in the New Reality. With four self-paced modules in an electronic format, this Bootcamp will equip you with the necessary process and resources to create a winning strategy in this new reality. Many key assumptions have changed, and it is critical to understand why, what, and how to move forward.
During this intense training, you will learn:
The framework and building blocks of creating a strategy to be successful in the new environment.
The integral role of PEOPLE and STRATEGY needed to propel your business or team forward.
The key strategic concepts everyone in your organization or team should know.
The critical external changes due to the Pandemic to address moving forward.
Download training content 

HERE

.
Additional Information
Who: Executives, Leaders and Department Managers who want to win in this new reality.
Why: Grow your strategic capacity to build your business, team, or department.
Price:  $299.
Background:  Learn from Darcy's 20 years of strategic planning experience customizing strategic planning best practices for growth-oriented, mid-size companies.  Her Strategy in Motion™ process has been used by over 300 clients, many of whom she provided implementation support to deliver 2.2 times the industry's standard implementation rate (>40% vs <15% of strategic plans that are implemented).
We know companies with a strategy are …
12% more profitable and 70% of companies with a strategy outperform their competition (Achieve)
We also know that most companies fail at execution, <15% of strategic goals are implemented. The key here is "First Who, then What" and helping the team understand the need for change.
LET'S WORK TOGETHER
Please fill out the form below to get in touch.
TAP INTO STRETCH'S EXPERTISE
Take your organization to the next level.