Darcy and I met almost two years ago, after having shared multiple clients but never meeting in person.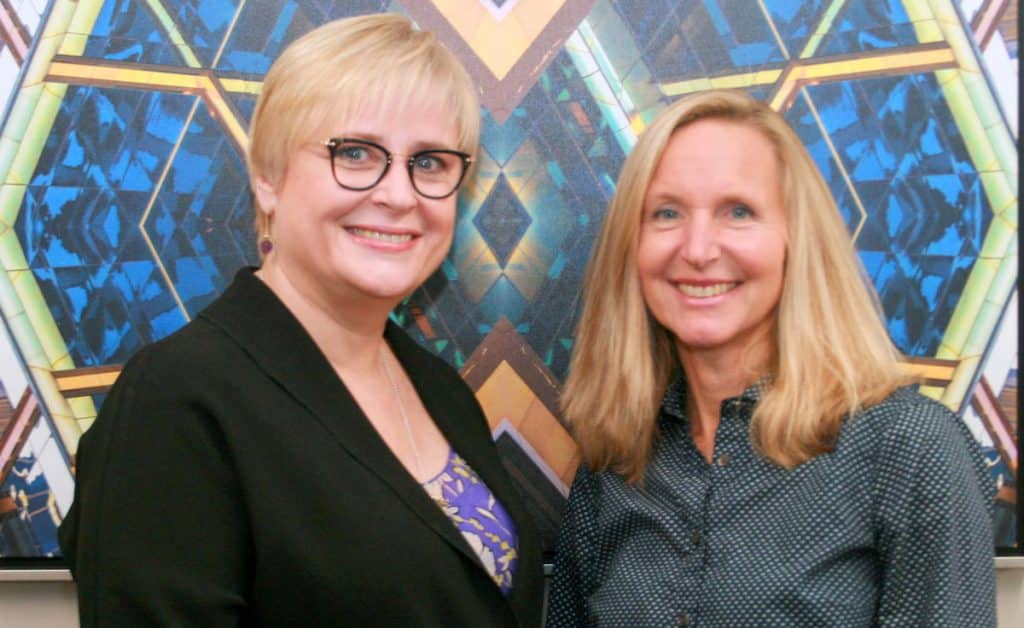 We quickly discovered a common love for helping mid-range businesses develop empowering strategies to grow. As we talked, we became passionate about our stories of watching companies who have a strategy without implementation. Or, watching companies who care for their people but don't have them focused on a smart strategy. We vacillated between intensity and humor as we shared stories. Ultimately, we agreed that a strategy without implementation is useless. Most importantly, we shared the belief that the opportunity for a company derived from a great strategic plan won't happen by only focusing on revenue growth.
Strategy is successful when there is a shared value of building revenue AND helping team members find purpose while being a part of a vision. Having humble and capable leadership teams who can create and sustain a culture – while achieving the strategic vision – is the ultimate success story. (Think Chobani versus Uber.)
It was a great Bob Evan's Power Meeting.
I immediately asked Darcy for help with strategy for The Wineinger Company.
Who has met Darcy and not asked for help with strategy? We aren't stupid! Running a company and covering staff salaries is a huge responsibility. Everyone needs a strategy, and Darcy's education and experience are something few people can match.
Personally and professionally, I was a few years out from the loss of our seven-year-old son, Daniel, and his intense special needs and our decision to do at-home care. It was time for renewal and growth in my life and business. I needed to reach for the next level of how I could serve as a coach, consultant, teambuilder and trainer.
Daniel taught me about life. He taught me to look for the superpowers in people and to appreciate authenticity. His fight every day for breath and life and joy changed me for the better. I love to work, but after experiencing 7 years of that Sweet Boy's life, it made me want to get clear on how to make the most of life. For me, it is helping others – especially working alongside leaders to create healthy, powerful cultures. When this happens, abundance happens. When abundance happens, people have extra to build into families, share with others, and create a better life. The compassion we received during Daniel's life from my clients and friends was a gift. I want to help create that compassion in companies in honor of Daniel and all he taught me about loving people completely despite the pain and circumstances he faced; to live a life making the most of what I have.
So why did I need to hire Darcy as a strategist? Because I wanted to do more of what I love to do. I am passionate about maximizing companies through maximizing the power of their people. And I help maximize people by helping them get in touch with their unique talents and goals. I help maximize strategies by helping people to learn to work on a high performance "dynamic" team. This dovetails perfectly with Darcy's passion for helping companies get clear vision, strategies and goals, and delivering solid measurable results. She is equally passionate in what she loves to do.
Approximately 96% of businesses never reach the $1 million sales level, and only .001% make it to $50 million (Scaling Up by Verne Harnish). We want to help you WIN in the journey of your business and people!
Our process is simple yet concise. Targeted and, at times, tough work. We push you as a leader to love what you do and grow further into the journey and labor of leadership. We help your team carefully learn the process of high-performance team behaviors and to have truthful, empowered conversations. We work diligently on your strategy to give the team the power of conquering the vision.
I often ask people to think of a time they were on a winning team. It is surprising to me how often people say that they have never had that experience. When I was studying for my certification in Addiction Recovery Coaching, one of the stats we learned is that winning is as addictive as cocaine on the scale of impact/addiction. Your team has the right to know that high.
Darcy's favorite quote is "I Didn't Make This Sh!t Up." I love that for so many reasons – it fits her love of a good true story and her desire to humbly learn and not just reinvent the wheel as she serves others. That quote is my entire life story as I learned about the power of service. Service is what gives us meaning. Work gives us purpose.
Here is our foundational model. It takes ongoing training and expertise to keep the process moving forward of Stretch Leadership, Strategic Planning, and Structure Investment to develop an Empowered Culture. We are committed to your WIN.