Happy 2023! We hope you had a great holiday and are feeling excited for the New Year!
I got to meet my new Great Nephew, Luke Daniel, who is named after my son in Heaven, Daniel. What a powerful experience that is! It reminds me of new life and a world of opportunities and hope. I think we all feel that way in the beginning of a new year. Options, dreams, theme words and a fresh new year of ideas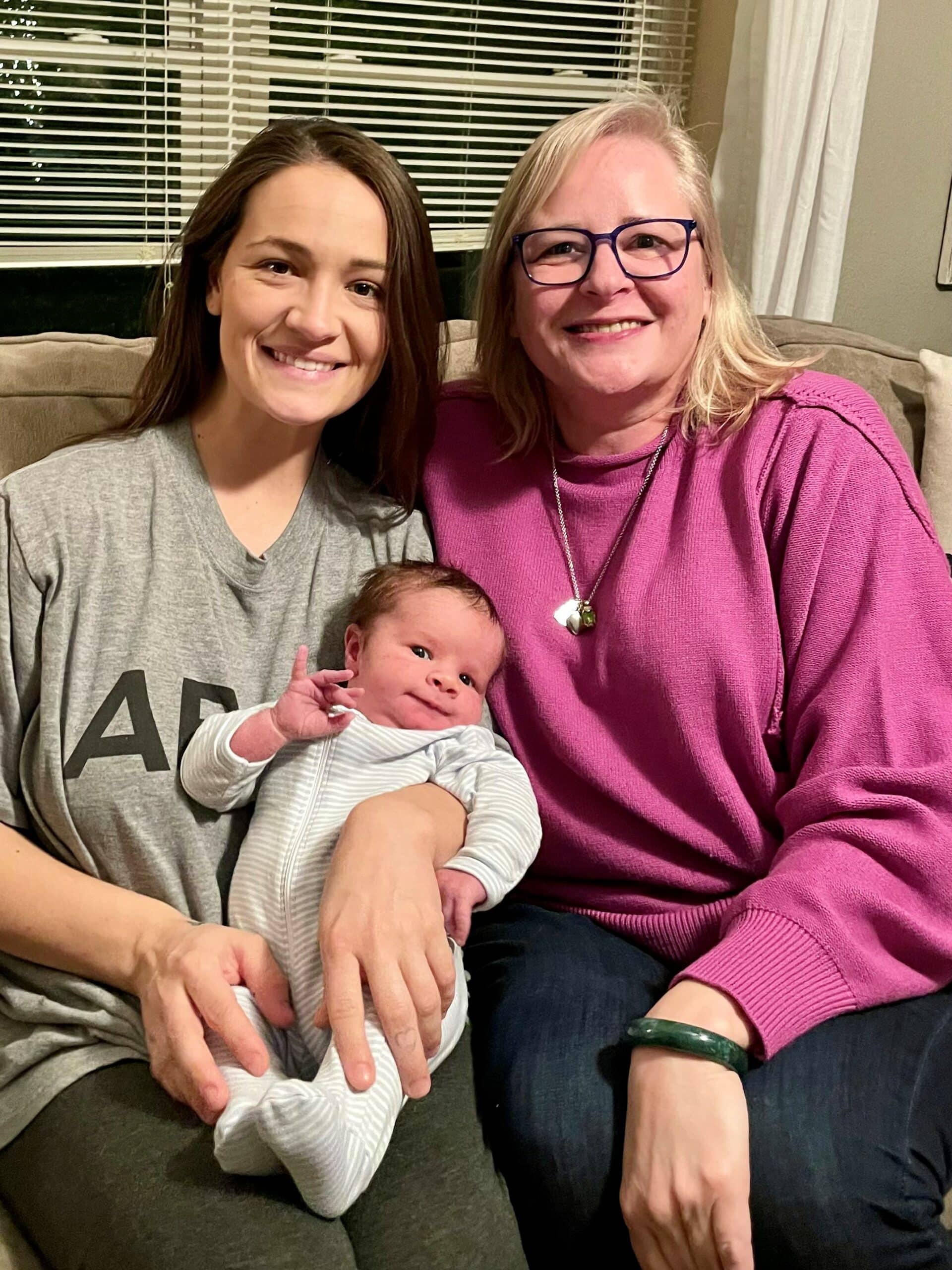 ahead of us.
As Darcy, the team, and I have been planning for what is fresh and new this year, we keep focusing on Stretching leaders to accomplish their dreams and goals. The excitement of all the opportunity to inspire people to live out their own success is pretty addictive.
We want to share some of our plans to achieve our 2023 vision
Stretch Academy launches February 7
This four-month program takes leaders through personal growth and our Personal Strategic Plan process.  We then learn how to create a departmental Strategic Plan following Darcy's book and long-term process, Strategy in Motion. The Academy continues with leadership training on Leading High Performance People (employee development), Change Management, Communication and building High Performance Teams.  Click here for more details.
In our "Listen and Learn" Strategic Planning stage, we learned the more people understand the Birkman behavioral analysis tool, the more they can increase their impact.
As a result, we are now offering our Birkman video trainings at no cost. Now you can learn about the Birkman with an all access pass! With our commitment to impact one million Stretch leaders, we want to support your growth. Access the free Birkman training videos here.
Darcy and I will continue to offer our integrated approach to Strategy and Implementation.
Research shows that 67% of plans fail due to a lack of implementation. It takes a strong and cohesive leadership team – along with key executives working as a team – to implement the plan once it's developed. Training during the plan's development phase is the best training you will ever do. No "theory" of how we might tackle something is simulated during training. We are in the trenches together, learning in real time how to lead, strategize, and implement. No simulated exercises needed! For a chat with us, please get in touch!
Our Personal Strategic Plan program continues to thrive.
This four-part program takes individuals through Strategic Planning for their own personal development.  We have delivered the program to single organizations and to groups of people (from various organizations) and have seen people get focused, mentally clear on their vision and purpose, and "fired up and ready to go" on their service and partnership with their work.  Find out more here.
Darcy's new book is impacting leaders and businesses.
Filled with tools and client examples, Darcy explains her four-phase process to help leaders determine what is most important for their unique business. Order your copy on Amazon.
We believe that Feedback is a Gift, or FIG as Darcy calls it, and would love to hear from you on your needs and how we can best serve. It is our fresh and energized plan for 2023 and we are honored to partner with you in making it the best year yet!